FREE Cybersecurity Toolkit
We are giving away a FREE Cybersecurity Toolkit to be used in your HR process. Whether you have a dedicated HR department, or you only have a handful of employees, this toolkit will guide you through the proper security awareness training of your employees and will provide you with printed policies and procedures such as: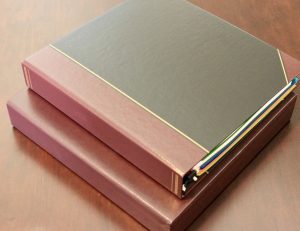 Security Incident Procedures
Employee Security Training Checklist
Employee Termination Policy
Acceptable Use Policy
Technology Disposal Procedure
Bring Your Own Device (BYOD) Policy
Sample Employee Handbook
Service Provider Contract template
Disaster Recovery Plan
Sample Breach Response Letter
Security Risk Assessment Workplan
Many more…
The Toolkit also includes unlimited access to our online security awareness training portal. All new and existing employees should take this training, pass the exam, and submit the completion certificate for their employee file.
While this Toolkit is completely free with no strings attached, it can be a chore to implement. For that reason, we include 12-months worth of FREE coaching to help you get everything set up exactly right for your organization.
No Strings Attached… Really?
Let's be honest, everyone needs to keep the lights on. So somewhere in the process we do expect we'll pick up some new clients for some of the other services we offer. For example, we have a couple options where you can pay us to help implement the Toolkit. But it is NOT required. We will absolutely walk you through the process of implementing this Toolkit on your own for zero dollars. And zero strings attached. Really!