DFW Security Seminars was organized not only to open your eyes to the technology-induced risks to your organization, but also to give you some practical advice on how to take the next step towards building a fortress around the businesses you have worked so hard to create. Our main objective is to make valuable resources available FREE of charge to every business in the DFW area.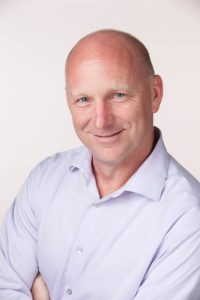 My name is Justin Shelley, and I'm the CEO of Master Computing. I've been self-employed for nearly 20 years, and I'm sure I don't have to tell you that it's no walk in the park. I sometimes joke about "living the American dream!" In reality, I absolutely love what I do. I could not possibly overstate that. But that said, running or managing an organization is easily the most difficult thing I've ever done. And it makes me sick to watch cyber-thugs working day and night to take that all away from each one of us. Because that is exactly what they are trying to do.
It's bad enough that we have to fight criminals just to keep our businesses alive. But what makes matters even worse is that our own government seems to have turned on us. Sure, they are trying to protect the consumer. I get it. But since the real criminals are virtually impossible to prosecute, our system has started prosecuting us. Think about that for a minute. The victims of cybercrime are the ones being prosecuted! I decided it was time to do something about this!
Now you might be asking yourself, "Who is this bald guy claiming to have all the answers?" Let me take a few minutes to introduce myself.
I founded Master Computing in November of 1997. We are an IT Consulting firm specializing in cybersecurity. I've been working with computers, technology, and cybersecurity in one way or another for well over 20 years. My firm works with medical practices, law offices, accountants, and other small/medium sized businesses throughout DFW.
When I first got into the technology business, life was pretty simple. We fixed broken computers. That game has completely changed, and now I find myself fighting crime rings in Russia. While I don't literally come face to face with these thugs, I not only see first-hand the aftermath of the destruction they wreak, but I do on occasion have to engage in virtual hand-to-hand combat as we try to outwit each other.
What I can absolutely promise you is that if you follow the formula and fully implement the FREE resources that I am giving away in my Cybersecurity Toolkit, you will be well armed and ready to fight your own very real battles brought on by the technology we have become so addicted to. And while you are certainly free to fight this battle on your own, if you would prefer to have someone else fight the fight, we are definitely here to help.