Who Is Justin Shelley And Why Is Everyone Talking About Him?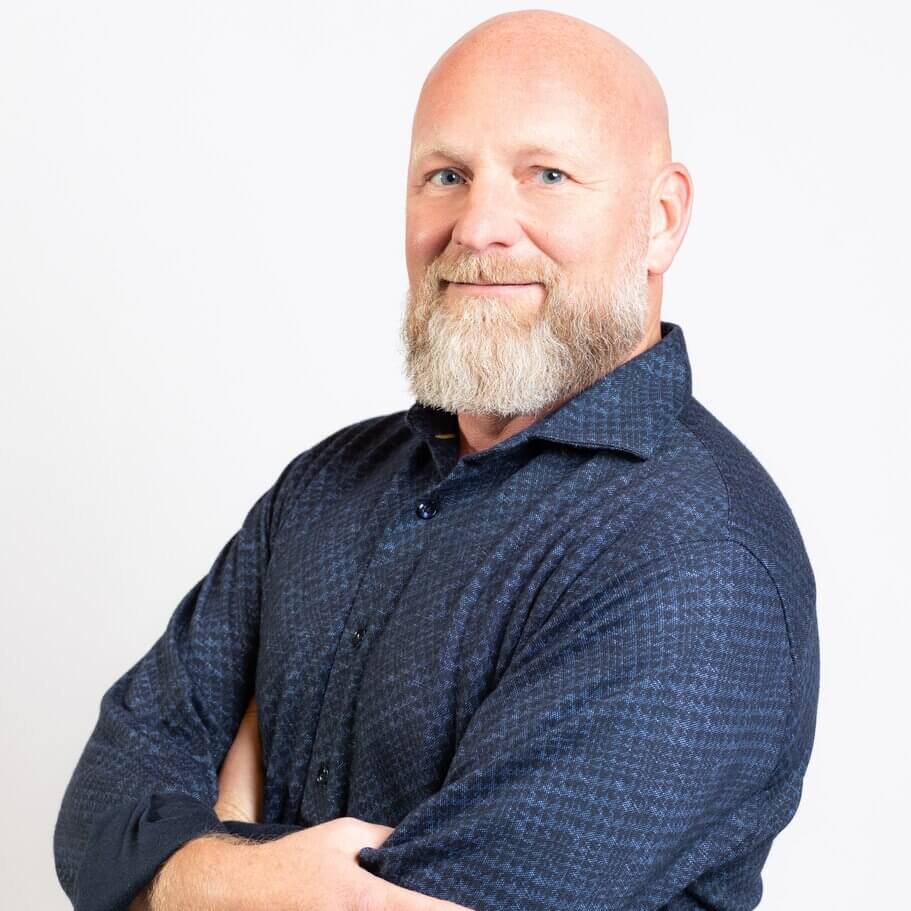 Justin Shelley
CEO and President
I grew up in the country and had a very active childhood. I learned to ride a motorcycle at 5, got bucked off a horse at 6, and learned to drive our 1946 Jeep sitting on my father's lap because I was too small to touch the pedals. At 11 years old I helped dig a basement out from under the home we lived in with shovels, picks and wheelbarrows. And I don't mean I "helped" by asking questions. I mean I moved a LOT of dirt with my bare hands. At 12 I bought, built, flew, and crashed my first radio-controlled airplane. I bought it with money I earned myself, and it was NOT a cheap toy. That was a crushing experience. But it didn't stop me. I loved airplanes from a very early age and continued flying R/C models for many years.
I attribute much of my love for technology and business to my father. But more importantly, my father taught me the value of hard work and determination. If my dad wanted something done, he could do it. He remodeled and added onto the homes we lived in, and even built a couple from the ground up. I learned by example that if I wanted something badly enough, and wasn't afraid to get my hands dirty, I could have it. When I was around 12 years old, my father brought home our first computer. The Apple IIe. I was in love! While my siblings and friends played video games, I learned to write code. Programming was the most amazing adventure for me. I spent hours learning to speak the language of this new machine that was quickly becoming a huge part of my life.
Success is never a straight line and my journey has been rocky at times. There have even been a couple detours. For a few years I took a hiatus into the world of aviation and became an air-ambulance pilot flying Cessna 421s. But soon enough the siren song of technology drew me back in. Version 2 of Master Computing was born in 2010 and I couldn't be happier!
Today, when I'm not running my business, I'm running on my treadmill training for my next marathon, riding my Harley Davidson Ultra Limited, working on my son's 1986 Firebird, flying drones with my other son, or hanging out with my wife, my oldest daughter and her boyfriend.
Hassle-Free Computer Support
Only Available While Supplies Last!
Don't hire ANY computer consultant until you read this…
This book is the ultimate business owner's guide for finding a professional, competent, honest, considerate, on-time, fairly-priced and dependable computer consultant.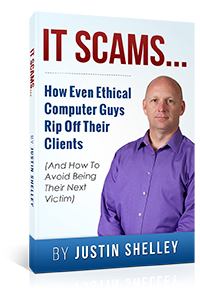 Listen To Why Justin Shelley Is One Of The
Most Trusted Leaders In [Area of Focus]
Top Reasons You Will Want To Work With Us
We Are Cybersecurity Specialists – Most IT Consultants Are Generalists – We manage the entire cybersecurity process and ensure documentation, policies and procedures are in place. We constantly evaluate and update our security tools and your security goals. This means that you have a strong line of defense against cybersecurity attacks that could severely damage your business.
We Educate Your Staff – We ensure your staff is properly trained regarding what to look for in suspicious emails, websites, and system popups. This means your staff will be more tech savvy and have less of a chance of clicking on something in error that could have a devastating effect on your business.
We Provides Proactive Leadership – we are your Virtual Chief Information Officer (vCIO) and will work closely with you to determine your IT needs and create a personalized plan for your present and future needs. We are with you through all phases of the process to make sure the result is correct. This means you won't be surprised by last minute notifications your software is going to expire, updates need to be done, or you need to purchase new hardware.
We Average A 7-Minute Response Time – On average, it takes less than 7 minutes to start work on support requests which means you don't have to wait for hours, or even days, to get your problems solved.
We Eliminates Your IT Problems And Gives You Back More Time In Your Day – As a busy medical practice, you don't have time to deal with IT issues and the backflow of work they create. We solve your IT related issues and make sure you are compliant and secure which means you, and your staff, have more time to focus on your practice.
We Answers All We Answer All Phone Calls Live – We answer calls live and address your issue immediately. Quality, professional support is always just a phone call away which means you won't waste your morning on hold or the frustration of going through voice mail hell.
You Get A Professional Local Team – We have a professional team, not a "one-man band" or outsourced help desk based in another country. Our Techs will personally know your business and you will personally know our Techs. We don't use computer speak and you will not be made to feel uncomfortable by our team of IT experts with unfamiliar jargon. This means you'll get clear answers to your computer and IT support questions that you deserve.